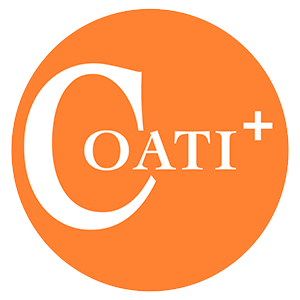 What Does This Logo Represent?
The name COATI came about while sitting in a fifteen day Intuitive Anatomy Instructors course in 2012. I was in Idaho, learning from Vianna Stibal, the founder of Theta Healing®.
I felt if I was going to make a difference in the lives of people and my own, Creator had to be front and center.
COATI stands for Creator Of All That Is. My tribute to the All Present, Omnipotent Energy that flows through and energizes All That Is.
The Plus came about in 2018 when I considered the myriad of Masters and Ascended Beings that assist us in our daily lives. The + also includes fellow teachers who will join in by offering courses to help you in your life's journey.
COATI+ can be found:
facebook ~ @coatiplus
Instagram ~ COATIEnjoyLife
Twitter ~ COATI+U
The Mission of COATI+
Teaching people how to truly love themselves and clean up their "stuff" as they come into full alignment with Source Energy.
Do not let the lower price of our courses deter you, You Get Value! A lot of work goes into each course. We do not want anyone to feel left out because the price is too high. This is why we offer our courses in singular units to pick and choose from so you can get what you want when you want it. We feel no one should be excluded because the price is too high. Everyone has the right to develop spiritually.
One day we may create a large course with lots of modules combined to cut overall costs even more.
We wish you love, good health and prosperity.
Enjoy Life